Tiny Timber Story
Combining my love of nature and a desire to express my personal connection to it I created Tiny Timber Designs!


I would not call myself an artist but more of a creative hobbyist that enjoys expressing my passions and connections in simple ways. The idea for Tiny Timber Designs was inspired by my partners beautiful custom log home in Revelstoke, BC. We were in the garage and I took notice to a pile of wood cuts sitting in a bin. I had seen this bin many times before but for some reason on this occasion I felt especially inclined to salvage some of the material. When I asked about the wood he said it was scrap material from building the home and explained that he was going to burn the leftovers (to heat the home). I looked at him and looked and the wood, beautiful cedar and pine "scraps" (aka treasures!), and asked him if he would help me with an idea I had. The big log house inspired Tiny Timber Designs!

Tiny Timber Designs Owner & Designer: Jamie Mayes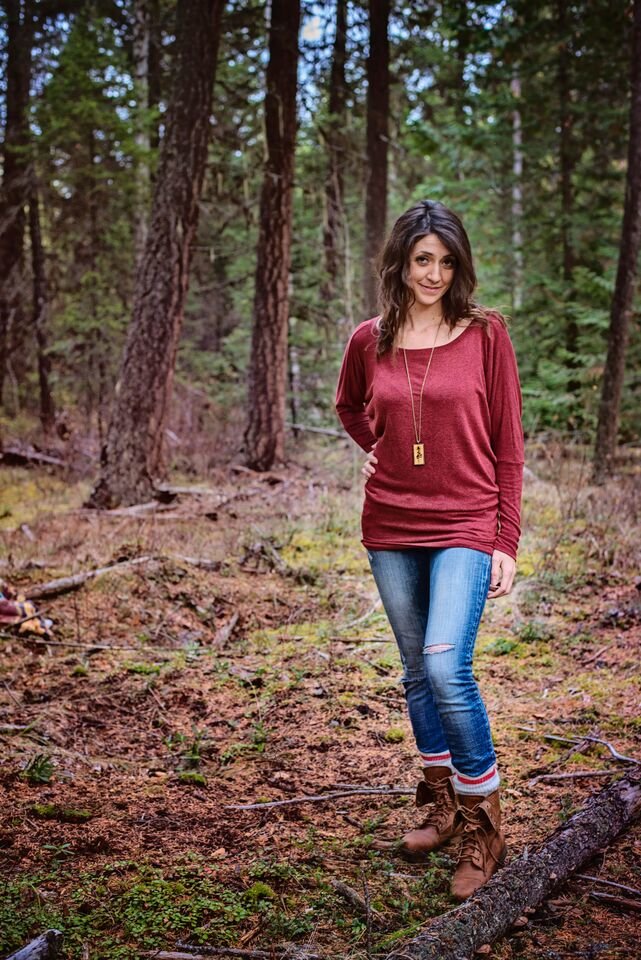 Each piece is created by hand with recycled log home building materials. All wood used, predominately cedar, pine, fir and spruce, is from British Columbia. All wood is cut by hand (thanks to the help of my partner) giving them a more "rustic" flare. I burn each design by hand. Each piece is unique (just like all things in nature). I make my jewellery at home in Revelstoke, BC. Every piece has a deeper meaning to me and I share this with you the item description.
Thank you for visiting my page! I am happy to take custom orders and make your natural inspirations a unique piece of jewellery.
Much love from Tiny Timber Designs!
Jamie
*Thank you to Megan Jolee Photography for all the beautiful Tiny Timber photos*